You are likely to talk with at least one of these guys at some point in dealing with Mold Solutions, but they are not alone.  Our entire team enjoys getting things done "our way".   We genuinely enjoy what we do and most importantly, how we go about it.  The golden rule applies across our entire team.  We treat everyone the way we want to be treated.  Period.  No sales pitch…just lots of relevant, factual information to help you in your decision making process. 
This is demonstrated in our Virtual Mold Consulting service.  We try and help you DIY it… if the situation allows.  If you need us to help out, we include a LIFETIME crawl space monitoring program for all of our clients.  Turn that crawl space over to us.  
We know a thing or two…because we have seen a thing or two!!
(shamelessly stolen from Farmers Insurance)
Virtual Mold Consulting…easy as 1,2,3.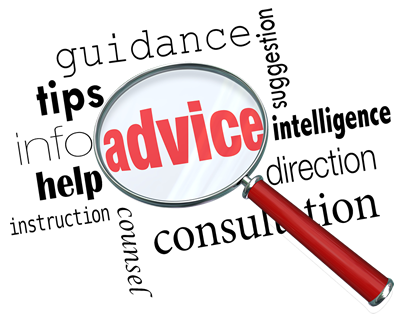 Below are some articles we've written that might just help you find that "ah ha" moment.
They reflect some of the most common situations we've run into over the 12 years of building this business and earning our reputation…what ever that may be.
My crawlspace contains a 4-letter word!
When this occurs, do not despair! Most crawlspaces in our area contain fungal growth in some form or fashion. Chances are your neighbors have it too. You are not alone. You have information and solutions at your disposal. We can help.
"Black Mold"  –  A focused discussion
The most widely known (and feared) mold in the fungi universe is one called Stachybotrys Chartarum, better known as "Black Mold".  This fungus gained notoriety in the 90's as being the leading cause of an outbreak of pulmonary hemorrhage in infants in Cleveland, Ohio…
Skimping On Scope
Here at MSG, we don't just throw things out there because we like to hear ourselves talk.  Our approach to a project is based off of our experience in controlling a problem.  We have, like many others, had our failures along the way but, unlike the others we have learned and adapted from them.  So, when we have an opinion on how to correct your issue, there's experience behind it….
We know that there are a lot of situations out there where you just don't need a full crew of mold techs invading your home. Several mold issues can be handled safely and effectively by just following a few simple steps…and the savings are real when a remediation unit doesn't have to be mobilized!
TESTIMONIALS
Obviously, we do not post the full names of our clients with their reviews.
However, we encourage you to speak directly with someone who has had work performed by us recently, and we will facilitate a way for you to do so.
"I discovered a small amount of mold in my crawlspace and called Mold Solutions. They were very quick to come out and thoroughly examined the entire crawlspace. Rich (owner) was very friendly and knowledgable. I was getting a new HVAC installed at the same time, and they were happy to work around the hvac company. All of the workmen were great, and they even worked on a Saturday to get everything done. The end result was fantastic and exactly the price quoted."
"I couldn't be more pleased with The Mold Solutions Group. They were responsive to my call and being new to the area and crawl spaces, they were willing to come and educate me. They arrived early in the morning to do the job and were able to complete it in one long day. They cleaned up the area before leaving. The men were pleasant and hard working. The crawl space has been transformed."
"The work crew was very timely and thorough with their assigned work project. Everything was completed on time and their cleanup was top notch."
"High humidity in my crawlspace had resulted in condensation that resulted in some mold growth and loss of some insulation. I got a very quick response to my initial call. The company staff evaluated the situation, developed a plan to address the issues, and performed the work. Subsequent actions -- inspection, provision of an estimate, the work itself, and follow-up -- were performed promptly and when promised. We received quick and courteous responses to all of our questions. The estimate was accurate, and the costs seemed reasonable. Overall, we had a really good experience with this company and would not hesitate to recommend them to any other homeowner. "
"Our crawlspace sustained severe water damage during a rain storm. After a visit to Angie's List, we contacted the Mold Solution Group. Rich came for a consultation the following day. They were professional and knowledgeable about moisture and mold problems in crawlspaces. They gave us a detailed plan of action and included us in making the decisions. We were pleased with their work and professionalism and appreciated their follow-up calls."