Established in 2006 as crawl space remediation company we have grown into being your one-stop shop for most projects in and around your home.
Our entire team genuinely enjoys what we do and most importantly, how we go about it.  The golden rule applies across our entire team.  We try and treat everyone the way we want to be treated.  Period.  No sales pitch…just lots of relevant, factual information to help you in your decision making process. 
Check out our Virtual Mold Solutions service.  We try and help you figure out your situation in realtime!!
Check out our Home Owner Resource section which is filled with great links and/or ideas to help you figure out how to take care of situations around your home…with out us!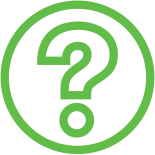 Get an initial evaluation and advice by sending us pix/videos of your situation! I'll get back to you with some immediate feedback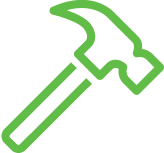 We can help you get rid of some it, most of it …or all of it.  And we can help you inhibit from coming back.

We are experts at helping you understand your drainage issues as well as offering solutions to your particular situation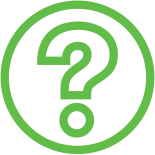 Inspections (most)
Free verbal assessments; written reports with pictures $75 and up. If engaged for work, inspection fees will be credited back to the customer
Recent tales from the crawl…
Virtual Mold Solutions…easy as 1,2,3.
You get immediate feedback from Rich in real time, instead of getting scared to death looking around the internet.
Lifetime Crawlspace Monitoring
Our Crawl Space Monitoring Program is an innovative yet straightforward approach to monitoring a crawl space for mold, moisture and other issues year round. If there are potential areas of concern, we'll let you know before they become a BIG problem.
Each of our applicable customers is entered into our re-inspection database upon completion of their project. Re-inspections take place based on the initial date of service. After the inspection, you receive a report detailing our observations along with a link to pictures showing how things look.
If you suspect something has gone awry between inspections, such as a leak or a unknown smell, give us a call and we'll come out sooner.
This is a free service we provide as a means of making sure you are taken care of for the foreseeable future.
No other company even comes close to this type of service!
Here's our 10 point checklist:
The Crawlspace door: Is it in good shape (hinges, latches, wood, etc.)?  Does it seal properly?  The crawlspace access door is your first line of defense against undesirable animals gaining entry to underneath your home.  Yikes!
Fungal Growth: Any sign of fungal growth can be quickly nipped in the bud before it gets a chance to become an issue.  Fungal growth is a sure sign that your crawlspace has a moisture problem.
Insulation condition: Hanging insulation can mean excess condensation is occurring in your crawlspace.  We also look for signs of rodents nesting in your warm insulation.
Read the rest of our "10 point Checklist" here!
Below are some articles that reflect some of the most common situations we've seen over the 12 years of earning our reputation. 
These might help you find that "ah ha" moment that you're looking for.
MY CRAWLSPACE CONTAINS A 4-LETTER WORD!
When this occurs, do not despair! Most crawlspaces in our area contain fungal growth in some form or fashion. Chances are your neighbors have it too. You are not alone. You have information and solutions at your disposal. We can help.
"BLACK MOLD" - A FOCUSED DISCUSSION
The most widely known (and feared) mold in the fungi universe is one called Stachybotrys Chartarum, better known as "Black Mold".  This fungus gained notoriety in the 90's as being the leading cause of an outbreak of pulmonary hemorrhage in infants in Cleveland, Ohio…
Skimping on Scope
Here at MSG, we don't just throw things out there because we like to hear ourselves talk.  Our approach to a project is based off of our experience in controlling a problem.  We have, like many others, had our failures along the way but, unlike the others we have learned and adapted from them.  So, when we have an opinion on how to correct your issue, there's experience behind it….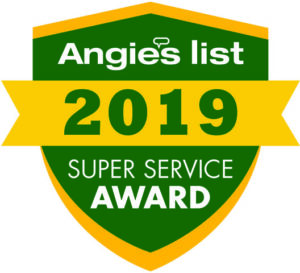 Angie's List Super Service Award…6th year in a row
Here's a link to our last 93 Angie's list reviews
More customer feedback on our Testimonials page!
1/22/2020 – William G.: "The Mold Solutions Group provided a complete crawlspace mold remediation, installed a vapor barrier and dehumidifier and sealed the crawlspace from the elements. Throughout the process MSG was extremely thoughtful and professional…" Read More
11/6/2019 – Dan R.: "It was great. They came over, took a bunch of pictures in the crawlspace, explained everything to me, and got to work. The guys scraped all of the mold off and the crawlspace looked better than new." Read More
02/07/19- Barbara B.: "The people I dealt with-from the owner Rich Lisowsky, his "right-hand man" Jeff Umbarger, to all the crew who came out day after discovery of damage to home-couldn't have been more professional, understanding, informative, etc." Read More

1/18/19- Marilyn M.: "Mold Solutions Group is the BEST! We had a massive shower leak, which rotted our subfloor, floor joists, sill plate and outside wall, along with producing black mold throughout the crawl space. MSG was the ONLY company we called where the consultant, Jeff, actually crawled under the house and took numerous pictures!" Read More
– David M.: "Rich Lisowsky was terrific. I texted him some pictures and we had a plan within minutes." Read More