Home Owner Library
EPA Website Links 
Dehumidifier Website Links
All of the repairs below have been thoroughly researched and tested by Dr. Ollie himself.
We know that there are a lot of situations out there where you just don't need a full crew of mold techs invading your home.  Several mold issues can be handled safely and effectively by just following a few simple steps…and the savings are real when a remediation unit doesn't have to be mobilized!
Below, we describe a few scenarios where our clients can help themselves.
Safety should always be the first consideration when dealing with processes that are potentially harmful.  Always use appropriate personal protective equipment when attempting to clean a small fungal problem.  At a minimum, use a well fitting N-95 mask, eye protection and puncture resistant rubber gloves.  Always be smart about what you are trying to accomplish because you could turn a small problem into a big one!
More on Personal Protective Equipment (PPE) can be found here:  https://www.epa.gov/mold/brief-guide-mold-moisture-and-your-home 
Remember – always leave the big problems to the pros!
For small fungal problems, MSG recommends using an appropriate product for treatment such as "Mold Control" manufactured by Concrobium.  This product can be found at your local big box hardware store such as Lowe's or Home Depot.
Bleach should not be used for porous substrates!
If you ever find yourself uncomfortable with any step of the project, contact us.  We are here to help!
Suspicious black growth is appearing on my HVAC vent registers!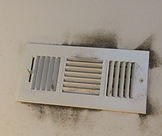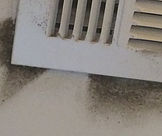 Cause:
We see this all the time. Clients will send us pictures wondering…Read more
Suspicious black growth is appearing in my shower/tub/sink caulk!
Cause:
Do not despair. This happens to the best of us. It is not uncommon to find a black moldy…Read More
I have black spots growing on my bathroom ceiling and walls!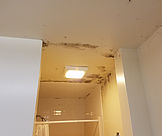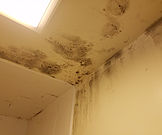 Cause:
This is usually caused by a lack of adequate ventilation in the bathroom. Who doesn't like to…Read More
Check out these common ways that water can get into your crawlspace

Cause:
Sometimes you may find that after a rain, you've got water in your crawlspace. It's a common problem…Read More
Useful Products For DIYers:
(Click pictures for direct links to products)
Flexible: Add a SensorPush G1 WiFi Gateway (sold separately) for data and alerts via the Internet

Powerful range: For use all around the house. Up to 325′ in ideal conditions (no obstructions)

Designed with you in mind: Beautifully designed apps for Apple iOS and Android make monitoring easy

Accurate: Swiss-made sensing component provides reliable, accurate measurements

Set it and forget it: Pushes readings to devices via Bluetooth 4.0 and alerts you if there's a problem
WAYNE ESP25 12 Volt Battery Back-up Sump Pump System with Audible Alarm

White Paintable Latex Caulk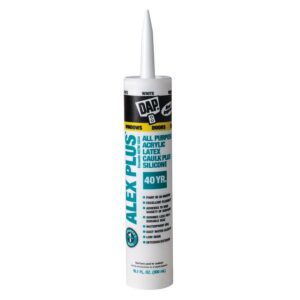 Portable design includes a top handle, integrated side handles and caster wheels providing for easy room movement
Low temperature operation provides for energy and money savings
Front, pull-out 16.3-pt tank features a handle and splash guard
Features slide-out bottom filter access
Extra long 6-ft 3-prong power cord makes extension cords unnecessary
A standard garden hose (not included) can be used for drainage
Limited 1-year on parts and labor, 5-year on sealed-system
Assembled in the US with foreign and domestic parts.

3300-Gallons per hour at 10-feet of lift. Recommended for use with the WAYNE WSB1275, 75 AMP hr maintenance free battery

Corrosion resistant thermoplastic construction

Alarm sounds to notify you when the backup system is active

Requires one 40-ampere hour or one 75-ampere hour battery.Battery not included

2-year limited warranty
Moves damaging rainwater away from your home's foundation and landscaping
Interchangeable Flex-A-Spout components create custom drainage for each area of your home
Extends from 25 in to 55 in
Fits standard residential downspouts
Durable vinyl construction
Corrugated design bends and holds its shape to navigate around curves and obstacles
Diverts water away from your home's foundation
Disappears into the landscape when covered with mulch, stones or straw
Installs without digging
Wide rainwater dispersal pattern helps reduce erosion
Fits all standard residential downspouts
Rigid design won't collapse
Optional extension moves water to the desired location (not included)
Paintable in 30 minutes
Adheres to a wide variety of surfaces
Shrinks less than ALEX painters caulk
Cured caulk is mold and mildew resistant
100% waterproof seal
Easy water clean up and low in odor
Interior and exterior use
40 year durability and exceeds ASTM C834 specification